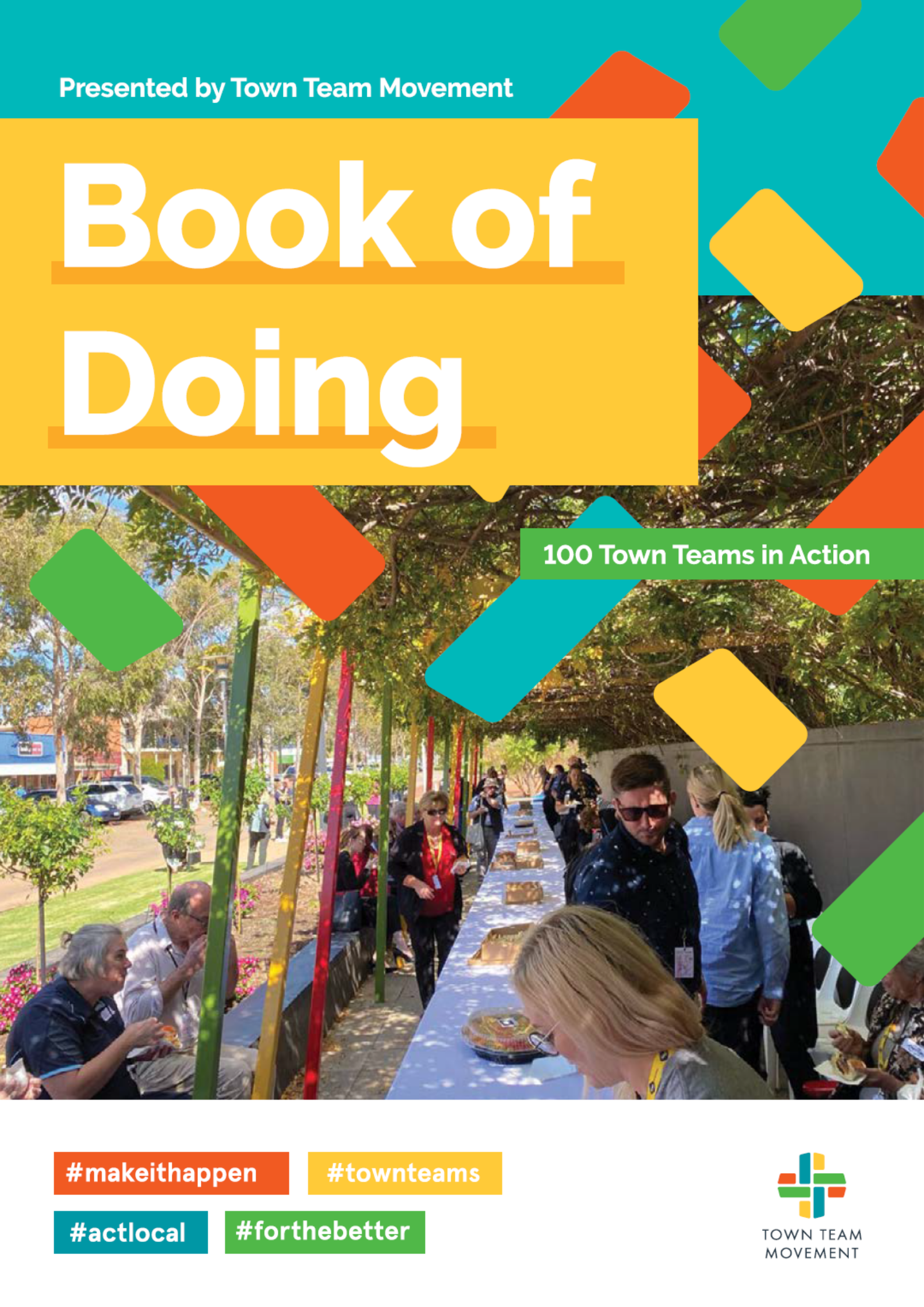 Community-led placemaking
examples

Get inspired and see what is possible in the Book of Doing!
It showcases 81 community-led actions to create:

social and environmental impact
places for people
events and activations
arts and cultural activities
The featured projects have been chosen to provide a wide diversity of examples, from the micro to the massive.

Local people have driven these projects. You can do it too!

Download it to find out more!

The price listed is in quoted in Australian dollars and includes GST.