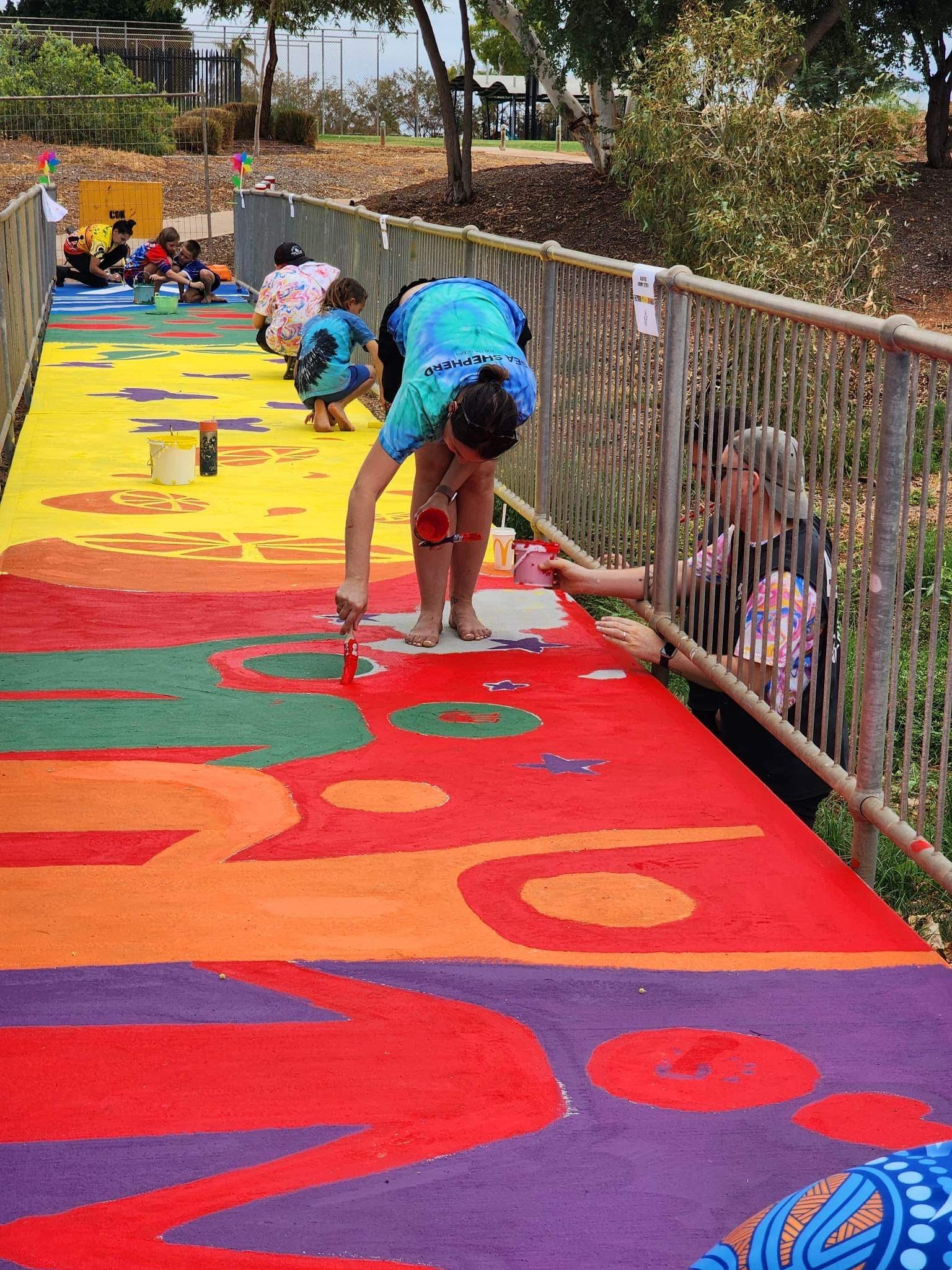 Be part of the change you
want to see in your place!
We all want to live, work, run a business and spend time in spaces and places that are comfortable, safe, interesting and welcoming.
Great places don't just happen by accident. Professionals work hard every day to make it happen, but thriving places also need the knowledge, care and contributions of local people. It's not just "the Council's job". Even picking up a piece of rubbish helps!

Giving back and helping your community is also a way benefit yourself and your family.
This course will provide you with ideas, tips and activities for creating or progressing a positive and proactive community group. Learn at your own pace, when you want from your office, study or even the loungeroom! Ready to give it a go?

Who is it designed for?
We have created this course to be accessible to anyone just like you, including community groups and local businesses and residents who want to improve their community.

What will it help you with?

This course will enable you to:
 Explore how this could be a great opportunity for you to learn and meet new people
 See how easy and fun it can be to get started
 Learn from the practical experiences of others

By the end of this course, you will be able to:
 Get started on creating your own positive community group
Make the change you want to see happen
 Deliver amazing results, even with tiny budgets

Plus get a personalised certificate of completion, endorsed by placemaking leaders Town Team Movement and PlacemakingX!
Allow between 1-2 hours to go through the course properly.

Example Curriculum
Available in days

days after you enroll

Kickstart a positive community group